Our Heritage In 1946, T. L. Peters founded the Peters Manufacturing Company in Delphi, Indiana for the production of novelty wall racks. A year later, George Revington joined the company, and in 1958, the company's name was changed to Peters-Revington. In April 1992, Peters-Revington Furniture and Chromcraft Corporation were joined to form Chromcraft Revington, Inc.
Our Company Chromcraft Revington, Inc. [AMEX:CRC], incorporated in 1992, is engaged in the design, import, manufacture and marketing of residential and commercial furniture ("Chromcraft Revington" or the "Company").  Chromcraft Revington is headquartered in West Lafayette, Indiana with furniture manufacturing, warehousing and distribution operations in Senatobia, Mississippi, and warehouse and distribution operations in Delphi, Indiana.  The Company's residential sales and marketing office is in Lincolnton, North Carolina, and it has showrooms in High Point, North Carolina and Las Vegas, Nevada.  Chromcraft Contract has its sales and marketing office in Senatobia, Mississippi and has its showroom in Chicago, Illinois as part of NEOCON.  Chromcraft Revington also has a quality office located in DongGuan, China.
The Company markets residential furniture primarily in the U.S. using the following brands:
Chromcraft – metal, wood and multi-media casual dining furniture.
Cochrane – custom-configured collections of solid wood casual dining furniture.
Peters-Revington – occasional furniture collections including tables and entertainment storage units.
The Company markets its commercial products using the Chromcraft brand name:
Chromcraft Contract – commercial seating and other products for offices and public waiting areas in private, government, higher-education, and healthcare sectors.
The Company's Associates are stockholders through the Chromcraft Revington Employee Stock Ownership Trust.
Our Business Our business is focused on supplying products and services that improve home, public, and work environments. By operating our Company in a highly ethical manner and by challenging ourselves to improve efficiencies, we will be able to offer products that represent rOur Beliefs We believe that all companies must have a "raison d'être…a reason to exist."  We operate the company so that its existence serves: • Customers who need a reliable, honest furniture provider which will not compete against them by selling direct in its own stores, • End users who expect good quality products for their hard-earned money, • Stockholders who require good citizenship and stewardship in good times and bad.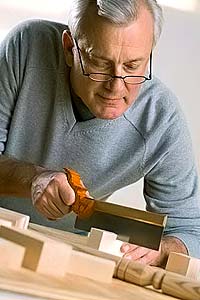 Integrity in everything we do. Maintaining high personal and professional ethical standards is how we approach all aspects of our business. This includes honesty in how we operate internally and externally, as well as the quality of our products and services. That integrity requires that we accept only honesty, sincerity, and hard work.
Best effort in all endeavors. We expect all people to do their best, whether as an employee, as a supplier, or as a service provider.
Good work ethic. An essential attribute for all Associates is to understand that a job is an opportunity to express human value by choosing to do one's best.
Stewardship of our resources. The Company's resources include financial, physical, and human assets. The stewardship of these assets is central to our mission as a company. By striving to deploy our assets to their best use, we endeavor to create value for our customers, stockholders and other stakeholders. eal values in the marketplace.